Introduction of party chignon styles
1.1 Brief explanation of chignon hairstyle
1.2 Importance of a stunning hairstyle for parties
Classic Chignon Styles
2.1 Traditional low chignon
2.2 Elegant twisted chignon
Modern Twists on Chignon
3.1 Messy bun chignon fusion
3.2 Textured high chignon
Chic Chignon for Formal Events
4.1 Sleek side-swept chignon
4.2 Braided crown chignon
Casual and Effortless Chignon
5.1 Loose boho chignon
5.2 Tousled low chignon
Chignon Variations for Different Hair Lengths
6.1 Short hair chignon
6.2 Long hair cascading chignon
Accessories to Enhance Your Chignon
7.1 Floral pins and combs
7.2 Sparkling hair clips
DIY Chignon Styling Tips
8.1 Step-by-step guide for a basic chignon
8.2 Adding personal flair to your chignon
Celebrity-Inspired Chignon Moments
9.1 Iconic chignons on the red carpet
9.2 How to recreate celebrity chignon looks
Maintaining Your Chignon Throughout the Night
10.1 Choosing the right products
10.2 Quick fixes for common chignon issues
Introduction
When it comes to stealing the spotlight at a party, a stunning chignon hairstyle can work wonders. In this article, we'll explore ten exquisite chignon styles that will elevate your party look and make you the star of the night. From classic to modern twists, we've got you covered.
Classic Chignon Styles
Traditional Low Chignon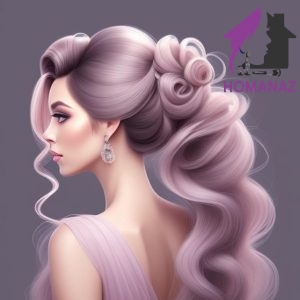 The timeless elegance of a low chignon speaks volumes. This classic style, nestled at the nape of your neck, exudes sophistication and complements a range of outfits. Perfect for both formal and semi-formal events, the traditional low chignon is a go-to choice for a refined appearance.
Elegant Twisted Chignon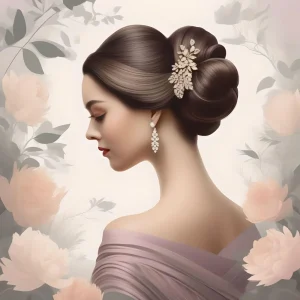 For a touch of sophistication with a modern flair, consider the elegant twisted chignon. This style adds a twist—literally—to the traditional chignon, creating a visually striking look. Ideal for cocktail parties or weddings, this chignon variation showcases your style versatility.
Modern Twists on Chignon
Messy Bun Chignon Fusion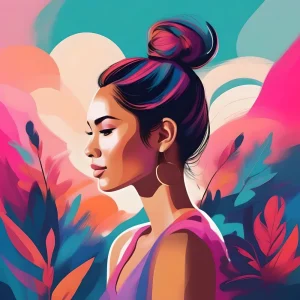 Embrace the beauty of imperfection with the messy bun chignon fusion. This contemporary take on the chignon combines the ease of a messy bun with the chic appeal of a classic chignon. The result? Effortlessly stylish hair that effortlessly transitions from day to night.
Textured High Chignon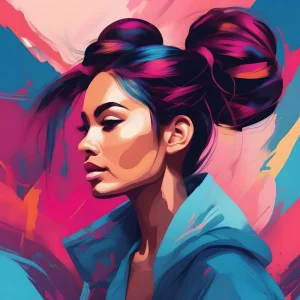 For those who crave a bit of drama, the textured high chignon is the answer. Positioned at the crown of your head, this style adds height and volume, making it a bold choice for a night out. Perfect for dance parties or events where you want to make a statement.
Chic Chignon for Formal Events
Sleek Side-Swept Chignon
When the occasion demands a touch of glamour, the sleek side-swept chignon comes to the rescue. This style combines sleekness with a hint of romance, framing your face beautifully. Whether it's a black-tie affair or a fancy dinner, this chignon style ensures you turn heads.
Braided Crown Chignon
Elevate your chignon game with the braided crown chignon. This regal style adds a braided element to the classic chignon, creating a stunning crown effect. Perfect for weddings or formal galas, this chignon variation is a testament to your style prowess.
Casual and Effortless Chignon
Loose Boho Chignon
For a laid-back and bohemian vibe, opt for the loose boho chignon. This style embraces a carefree aesthetic, making it suitable for outdoor parties or casual gatherings. Effortless yet stylish, this chignon complements a relaxed party atmosphere.
Tousled Low Chignon
Achieve a perfect balance between casual and chic with the tousled low chignon. This style exudes a relaxed charm while maintaining an air of sophistication. Ideal for dinner parties or date nights, the tousled low chignon adds a touch of playfulness to your look.
Chignon Variations for Different Hair Lengths
Short Hair Chignon
Think chignons are only for long hair? Think again. Discover how to rock a chic chignon with short hair. This section provides styling tips and inspiration for those with shorter locks, proving that chignons are a versatile option for all hair lengths.
Long Hair Cascading Chignon
Long-haired beauties can flaunt their locks with the cascading chignon. This variation allows your long hair to flow elegantly, creating a mesmerizing effect. Perfect for formal events or glamorous parties, the cascading chignon showcases the beauty of long tresses.
Accessories to Enhance Your Chignon
Floral Pins and Combs
Elevate your chignon with the delicate touch of floral pins and combs. This section explores how these accessories can add a touch of nature to your hairstyle, creating a whimsical and romantic vibe. Perfect for garden parties or springtime soirees.
Sparkling Hair Clips
For a touch of glamour, consider incorporating sparkling hair clips into your chignon. Whether you opt for crystals, pearls, or rhinestones, this section provides inspiration on how to add a touch of sparkle to your hairstyle, ensuring you shine bright at any party.
DIY Chignon Styling Tips
Step-by-Step Guide for a Basic Chignon
Ready to try your hand at styling a chignon? This section provides a step-by-step guide, breaking down the process into easy-to-follow steps. From creating a secure base to perfecting the finishing touches, you'll become a chignon pro in no time.
Adding Personal Flair to Your Chignon
Make your chignon uniquely yours by adding personal touches. Whether it's incorporating accessories, experimenting with textures, or customizing the placement, this section encourages you to infuse your personality into your chignon, creating a one-of-a-kind look.
Celebrity-Inspired Chignon Moments
Iconic Chignons on the Red Carpet
Celebrities often set the trends, and chignons are no exception. Explore iconic chignon moments on the red carpet and learn how to recreate these A-list looks. Channel your inner celebrity and steal the spotlight at your next party.
How to Recreate Celebrity Chignon Looks
Turn heads with chignon styles inspired by your favorite celebrities. This section provides detailed instructions on recreating specific celebrity looks, allowing you to capture the essence of Hollywood glamour at your own soirée.
Maintaining Your Chignon Throughout the Night
Choosing the Right Products
The longevity of your chignon depends on the right products. Discover the must-have products for keeping your chignon in place throughout the night, ensuring you look fabulous from the first toast to the final dance.